Protecting the Land You Cherish
Help your local ecosystems survive and thrive. Join us today!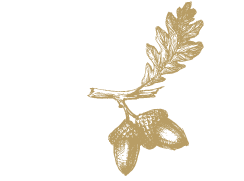 Our website is currently under new development and we're making it better.
The information here is limited in scope until the full site is ready. Please see below for the most pertinent information. We will have full property information available once the new site is complete in the later part of June 2019. Please call or email us in the meantime. 
Annual Meeting & Fundraiser
The 2019 annual meeting was great (held May 18th). Thank you to everyone who attended. 

We still have fundraising auction opportunities. They will remain open until either sold out or the event occurs. Check it out!
About Us
Our mission is to protect, restore and sustain Northern Indiana's ecosystems by providing habitat for native species and offering natural places for the education, appreciation and enjoyment of current and future generations.
NICHES serves the following counties:
Benton
Carroll
Cass
Clinton
Fountain
Howard
Jasper
Montgomery
Newton
Pulaski
Tippecanoe
Warren
White

Native Plants and Animals
The Northern Indiana landscape is home to ecosystems of native plants and animals should be protected.

The study of our natural resources contributes to our understanding and appreciation of the lands and waters.

Public Access and Private Landowners
Access to and connection with natural areas and open space improves the quality of people's lives. People in our region should be able to live among sustainable, healthy, attractive landscapes.

Private landowners have an important role to play in helping to provide larger ecological and social benefits for the local community.

Stewardship and Sustainability
Fostering an ethic of stewardship for the land and water is an important step to achieving lasting protection of native plants and animals.

The long-term viability of our organization is a critical to achieving our vision so that future generations can enjoy the same quality natural experiences as we do today.