Protect the Land You Cherish
Thank you for supporting NICHES!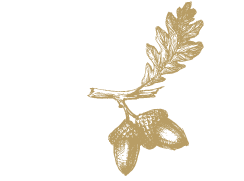 Nonprofit Status
NICHES Land Trust is a 501(c)3 nonprofit organization. We protect west-central Indiana's native ecosystems and connect people to nature. Federal tax ID: 35-1964901.
Always and Forever
Why is land conservation important?
Think about all the beauty around us, and what if that were gone? What if the people who come after us didn't get the chance to walk in the woods, to see the stream, to look at different colors of leaves and flowers? It's something we have to watch out for. We must protect it.
There are organizations that don't define conservation like NICHES does. NICHES does it right: they think about always and forever.
Conservation should be about always and forever.
NICHES provides proven ways to amplify your contribution.
100% of your donation goes straight to protecting nature in your local area. And there are many ways to donate:
Make a generous financial contribution
Donate or bargain sell a parcel of land
Participate with us to improve the region's quality of life
Donate or lend equipment
Prevent invasive species on your land
Specify NICHES in your will or life insurance policy
By supporting NICHES, you help restore healthy landscapes. It's not just about responsible conservation, it's about community.
Thank you! We can't do it without you.