Get some NICHES swag and show your love for the land.
For a limited time, NICHES will have items available to order.
These items will be available until November 28, 2021.
On November 29, 2021, we will place an order for the merchandise purchased as we do not keep items stocked.
Once all merchandise is in, we will have items available for pick up at our office.
PLEASE NOTE: Due to issues with inventory, our vendors cannot guarantee orders can be filled.
If for some reason we cannot fulfill your order, we will contact you.


Now is your chance to own a NICHES Wildflower Shirt.
The shirt features six wildflowers and their scientific names.
Shooting Star - Dodecatheon meadia
Cardinal Flower - Lobelia cardinalis
Black-eyed Susan - Rudbeckia hirta
Nodding Wild Onion - Allium cernuum
Prairie Blazing Star - Liatris pycnostachya
Orange Fringed Orchid - Platanthera ciliaris
Images painted by Zac Cody.
Cotton, Unisex Shirt available in Adult Sizes Small – 3XL
---


NICHES Note Card Set includes four unique images
Virginia Bluebells at Clegg Memorial Garden
Sunrise at Fisher Oak Savanna
Fall at Gladys & Al Wright Rock Creek Nature Reserve
Winter at Mulvey Pond
Photos by Chad Phelps.
The set comes with four cards (blank inside) and four white envelopes.
---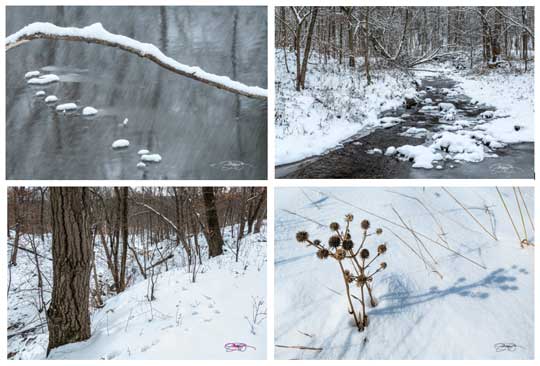 NICHES Winter Note Cards
Photos by Chad Phelps.
The set comes with four note cards (blank inside) and four white envelopes.
Cards are 4"x6"
---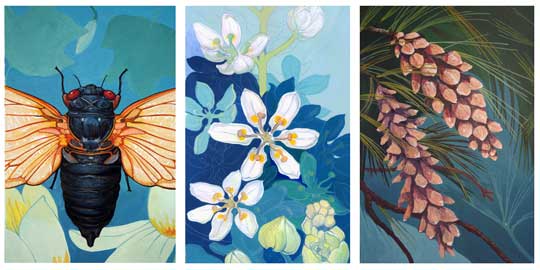 NICHES Sprout Covers Note Cards
Images by Artist Gabriela Sincich.
Includes three note cards with envelopes.
Cards are 4"x6" and blank inside.
---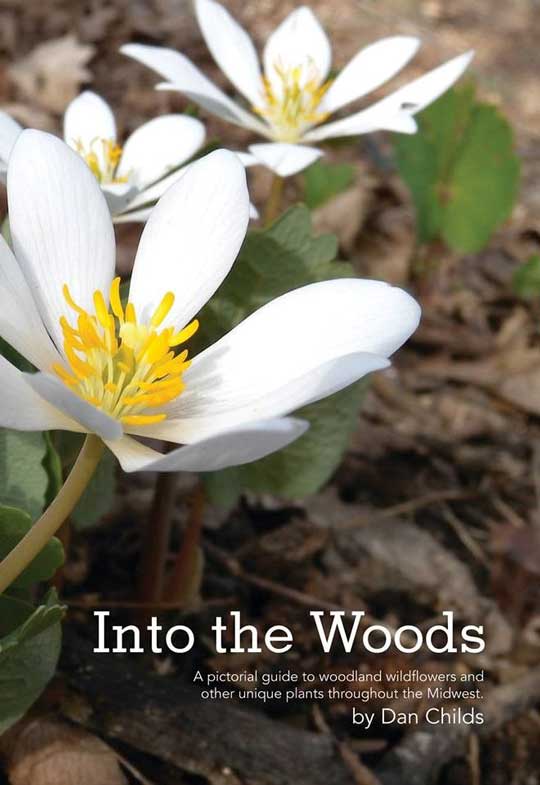 Into the Woods
A color photo guide of woodland wildflowers and other unique plants throughout the Midwest. Contains a glossary of botanical terms, flower color index, alternate plant names, flowering dates, pollinator information, plant status (native, non-native or invasive), and detailed plant descriptions.
Staff Comment: This book will have you wanting to get out and explore the woodland understory all year long. Great photos and descriptions. Check out NICHES' website blog page for two recorded presentations by author Dan Childs.
---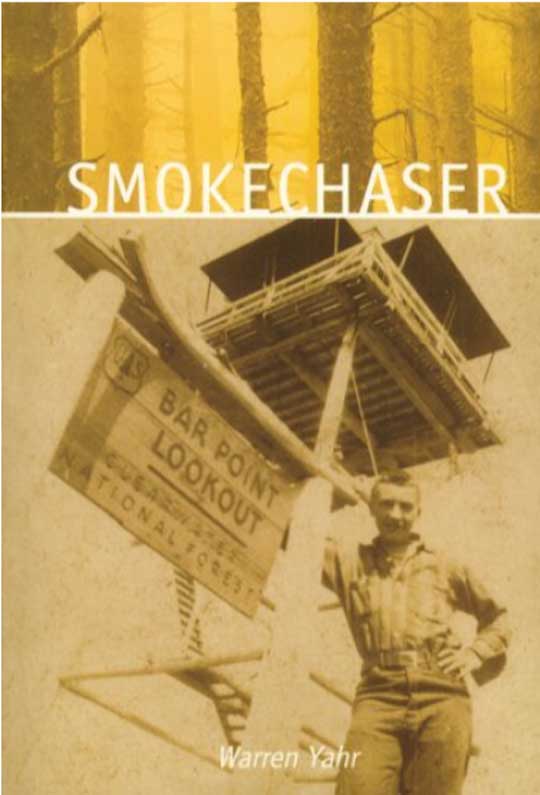 Smokechaser
Warren Yahr turned every boy's dream of being on his own into reality when he signed up to work in an isolated lookout watching over huge stands of virgin fir, pine, hemlock, cedar, and spruce in Idaho backcountry. Yahr warmly and humorously describes how he provided for the necessities of life in the middle of the wilderness through a combination of traditional solutions and creative adaptations.
Staff Comment: Endearing story of a young man striking out on his own into wild Idaho. Had me seeking out fire stands on hikes whenever I could.
---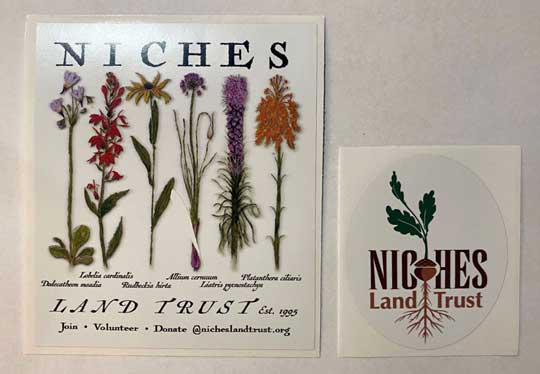 NICHES Sticker Set
Wildflower Sticker is 5" square, NICHES Logo is 3".
---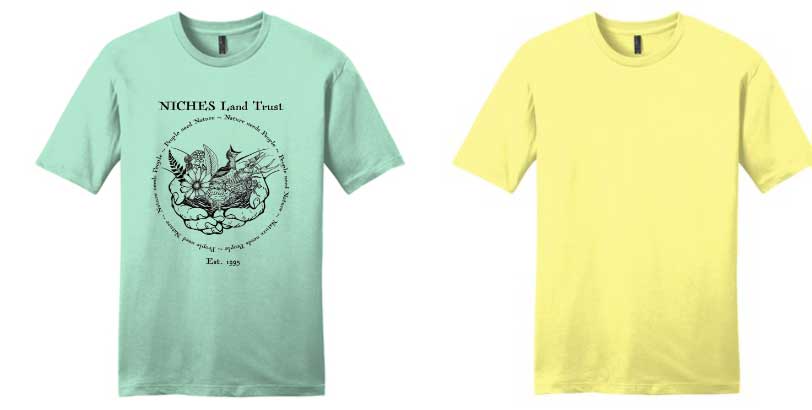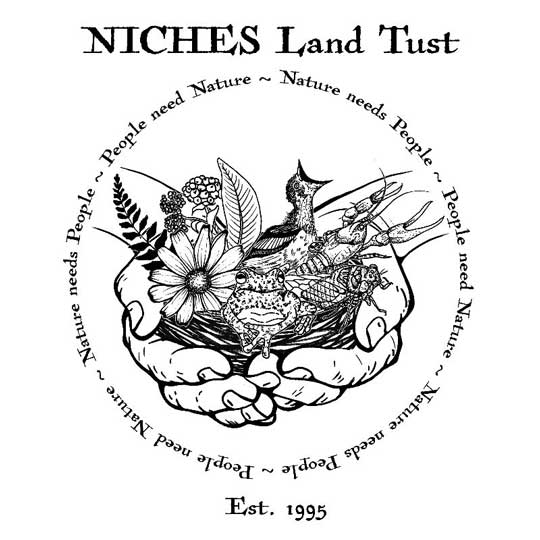 NICHES Nature Shirt: "People Need Nature - Nature Needs People"
Design by Artist Zac Cody. Available in Lemon Yellow or Mint. Unisex, short sleeve.
---
Nonprofit Status
NICHES Land Trust is a 501(c)3 nonprofit organization. We protect west-central Indiana's native ecosystems and connect people to nature. Federal tax ID: 35-1964901.
Source of Funding
NICHES is not funded by tax dollars and we do not receive support from county, state, or federal government organizations. We rely on the support of people, foundations, businesses and other entities.
NICHES Meaning
Have you ever wondered about the name? NICHES stands for Northern Indiana Citizens Helping Ecosystems Survive. We protect a 'niche here' and a 'niche there' to preserve a high quality of life.
Accredited Land Trust
Through demonstration of fiscal accountability, strong organizational leadership, sound transactions and lasting stewardship, NICHES holds accreditation from the Land Trust Accreditation Commission.